---
I never tire of reading your reminiscences, Bill. I am emboldened to share something that I had published on the Salt Water New England blog quite a number of years ago (I know the author), so some folks may have seen it. But I hope those who have not will enjoy it.

CORNELL 1978

Thank heaven I left Cornell before the 1980 publication of The Official Preppy Handbook, in which the authors primly pronounced our university to be "out of the league." Evidently the place was too diverse to cultivate the homogeneity required of an "authentic" preppy campus.

And it's true, in addition to friends from Exeter and Lawrenceville, I was forced to fraternize with graduates of Peddie, Pomfret, and even a few kids from day schools in Maryland and New Jersey. My best friend and I both had a crush on a beauty from Baldwin, a notoriously artsy girls' school outside Philadelphia. But her friendship with a tall, Byronic figure in our American Lit class who affected black turtleneck sweaters and round John Lennon-style wire rims was as predictable as it was heartbreaking. Most un-prep.

I was a member of Alpha Delta Phi, a national but relatively small fraternity founded in 1832 at Hamilton College. At Cornell, fraternities did not exist for the sole purpose of drinking beer and trashing your 1931 John Russell Pope-designed mansion, as portrayed in Animal House (which by coincidence was written by an Alpha Delt from Dartmouth). At a university where your chances of getting on-campus housing following freshman year were one in six, fraternities were one of the chief housing options. There were 48 of them.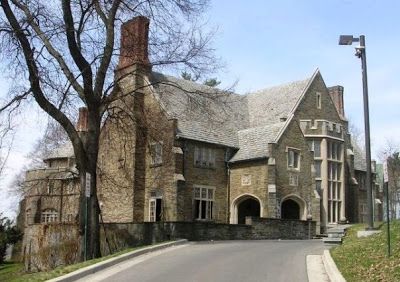 CHAPTER HOUSE

It was 1978 and so of course my group sported the garb with which the readers here are well acquainted. You trudged up Libe Slope to morning classes in a light snow, to an overheated classroom in McGraw Hall, to a drafty Uris Library carrel, and back to West Campus in freezing rain. Turtleneck under oxford shirt under crewneck sweater under down vest was a style born of necessity, not affectation. The affinity with L. L. Bean was as much practical as it was aesthetic.

We may have been the only fraternity on campus to dress for dinner. Most of us wore classic prep school attire: navy blazers or charcoal herringbone tweeds; blue jeans, jean corduroys, or khakis on the bottom; and a rep stripe, foulard, or club tie. The first Wednesday of the month was date night, when we dropped the jeans for khakis and replaced Top-Siders with penny or tasseled loafers. On date nights we also served wine, and invited a guest speaker from somewhere on campus. Once, my aforementioned buddy and I invited Jonathan Bishop, an English professor whose father, a poet, was the model for Thomas Parke d'Invilliers in F. Scott Fitzgerald's first novel, This Side of Paradise. The hoped-for Scott Fitzgerald stories were not, unfortunately, forthcoming—Professor Bishop had a fine sense of discretion, even under the influence—and as Lotharios my friend and I were unable to capitalize on his reflected glory.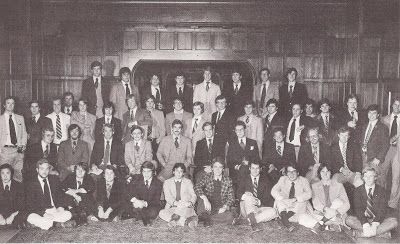 BROTHERS IN THE GREAT HALL

I'm sure more than a few parents were curious when their 19-year-old Alpha Delts came home during winter break in the market for a tuxedo. Twice a year we hosted Victory Club, a black tie, invitation-only gambling party in support of literacy that Playboy once called "the classiest party in the Ivy League" (high praise indeed). The event originated in 1918 to encourage the sale of Victory Bonds during the First World War. It was forced to go underground during Prohibition, and we of course encouraged its murky reputation.

We also wore black tie for our annual dinner honoring new initiates, and in the spring affected piece parts of black tie for Arts Quad Croquet, when we took our dates, who traditionally wore white dresses, to drink champagne with strawberries and play drunken croquet on the Arts Quad lawn.



ARTS QUAD CROQUET

Through the eyes of memory, football Saturdays were always tweed jacket weather: cool, crisp, and sunny. We owned a 1930s fire truck and would all ride together up to Schoellkopf Field. We'd fill gallon jugs with apple cider fresh from the spigot at Cornell Orchards, top them up with rum, and take 'em into the games.



FIRE TRUCK

Tailgating from his Volvo wagon outside the stadium, the quintessential alum was a stout man in a wool sport coat with the sort of large plaid that only J. Press seems interested in today, something just short of a horse blanket, an amiable fellow who clapped you on the back and lost no time pressing a drink into your hand. I miss that custom—the rapid and immediate proffering of the cocktail—which seems largely to have disappeared in this Puritan century.

It's a funny thing about me and my cronies. For us, college was about growing into manhood; sophomoric antics notwithstanding, we aspired to be grown-ups. Our models, sartorial and otherwise, were our fathers and our friends' fathers, those stout fellows, which sounds hopelessly square but speaks volumes about who we were. "There is the presence of a father…a force of counsel and support that would have carried one, well-equipped, into manhood," John Cheever wrote in his journal. "One does not invest the image with brilliance or wealth; it is simply a man in a salt and pepper tweed, sometimes loving, sometimes irascible, and sometimes drunk but always responsible to his son."

Forgive me if I tend to romanticize the past. Like many of my age, I am bewildered by what it means to be an adult in a culture dominated by the values of children. How are children to be shown the way out of childhood by parents who want to be children themselves? Richard Press, grandson of the founder of J. Press, has used the lovely phrase "generational continuity" to explain the longevity of the brand. My pastor prays, "God, you who are our dwelling place in all the generations." May it ever be so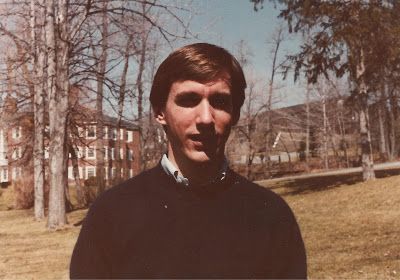 THE AUTHOR, WINTER 1978