---
I'm a sucker for British items. Last week I was traveling in London and picked up a silk scarf at the Cordings summer sale and a pair of snuff suede half-brogues (favorites of Englishmen everywhere, including Prince Charles, who took some flak for wearing them on the beach at Brighton) from Crockett & Jones.




When I returned to the States, I took the shoes to a local cobbler to have cleats put in--I tend to wear my shoes unevenly at the toe and heel--and, noticing the slight marking on the leather soles (I had worn the shoes once already), the guy asked if I also wanted to have rubber soles put on. When I said No, I preferred the leather I had just spent a day's pay to acquire, he looked at me quizzically, as if I had ordered salad and a glass of milk at a beef and beer dinner. As the Brits would say, "Funny, that." He won't be getting any more of my business.




The previous week I had passed my local Brooks Brothers and noticed with more than a touch of irony the window displays celebrating Brooks's 200th anniversary. Set against reproductions of iconic old Brooks Brothers newspaper advertisements featuring soft-shouldered three-button sack jackets and suits was a series of mannequins dressed in darted, highly tailored jackets at least a size too small. Easy pickings to criticize Brooks Brothers these days, but I mean really.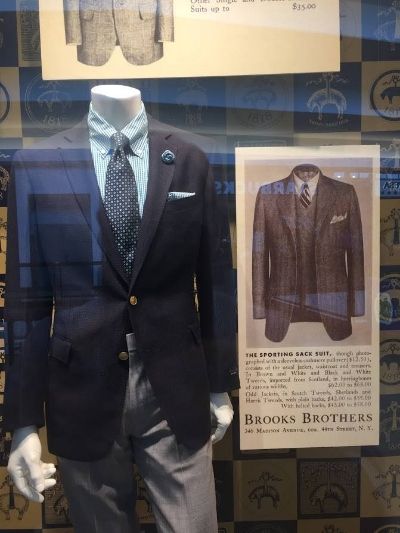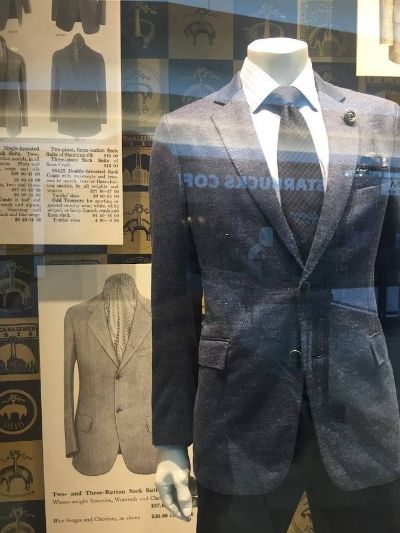 I hope you're all having a terrific summer.